CMAC2 – Concrete Batching Plants Accessories
Together with the line of mixers we produce, we supply devices, accessories and spare parts on a daily basis for all possible types of batching plants, both for ReadyMix and PreCast.

Normally we are asked to take advantage of our knowledge of the sector to identify new or replacement components and to offer on best economic conditions that, as manufacturers, we have from both national and other countries producers for example for the following products.
ADDITIVE PUMPS AND WHOLE ADDITIVE CABINETS
We supply special pumps with bidirectional operation and equipped with special seals resistant to the chemical aggression of the various types of additives that can be used in concrete premixing.
Bi-directionality is necessary because these pumps are used in cabinets with dispensers, normally on load cells, where they perform both the function of extraction from the dispenser and delivery to the mixer, and that of extraction from the storage tank and refilling the dispenser.
Our additive cabinets have cylindrical Plexiglas tanks, electronic level control regardless of the value set for the weight indicator, metal structure with input/output base, transparent door and pre-wired junction box.
During the materials entry into the mixer dust emissions are created which, if not sucked up to a filtering station, would be dispersed in the surrounding work area.
The filtering cartridges are made of special POLIPLEAT® fabric and are easy to replace as no necessary any tool. The equipment is completed by an automatic compressed air cleaning system integrated in the openable lid and a lower hopper for collecting dust which is thus reintroduced into the production cycle.
MATERIALS FLOW DISCHARGE AIDS
Even if performed with highly inclined geometries, the weighing prehoppers of materials entering into the mixer and mixed products unloading conveyors are always equipped of vibrating devices to facilitate unloading.
Electric vibrators are cheap and robust devices and have the possibility of regulating the vibrating force through a different positioning of eccentric masses on board. The air descent aids have an impact operation to prevent formation of bridges inside hoppers and due to their action mode on the walls of the hoppers, unlike electric vibrators, do not stress the welds.
Are used for the flexible conveyance of mixed product from discharge conveyor of the mixer to the loading cone of truckmixers, of cement from auger unloading to the cement scale inlet, of cement from unloading of the weigher prehoppers to mixer cover inlets.
The used material is particularly resistant to wear and tear and maintains its natural flexibility even in climatic conditions with very low temperatures. The offer is completed by sock fixing bands made of broad band stainless steel and equipped with a M10 screw tightening system, available in different diameters.
They are both on board the hydraulic unit which controls the hydraulic opening of mixer's discharge door and on board of automatic washing systems for exchanging the water flow from the automatic circuit to the manual one.
We can supply solenoid valves of any brand, national and foreign, both for machines of our production and those of other manufacturers.
The entry of water into the mixer can be by gravity from the weighing scale or by pressure through a pipe fitted with a litre-counter.
We can supply litre-counters for smaller diameters assembled with threaded joints and for larger diameters with extractable assembly by means of flanges.
Both types are equipped with a communication system with automation system by means of an electronic pulse emitter module with the possibility of signal transmission both via cable and via radio.
We can supply all types of load cells and all types of weighing instruments to control the dosage of raw materials for both new and existing automations.
For load cells correct assembly special assembly kits are required which allow to obtain the full functional weighing operativity without signal transmission being affected by anomalous dynamic causes.
ADMIXTURE HUMIDITY DEVICES
We can supply any type of humidity probe both for aggregates and for the admixture in the mixer. Through the contact measurement method the sensor carries out the detection in real time and through the linear digital technology there is the possibility of direct integration by any control system using standard industrial interfaces. We also produce special lining tiles with a hole for the installation of various models of humidity probes on existing mixers.
CUSTOMIZED CONTROL PANELS AND POWER CABINETS
We can provide automation both for our plants and for existing plants including both control panels and power cabinets.
CEMENT SCREW CONVEYORS AND SPARE PARTS
We can supply cement augers of any geometry and power and also spare parts for existing augers of any brand.
We have many sizes of original BONFIGLIOLI and BREVINI and STM reducers ready in our stock both for mixers and for aggregate lifting skips and we can supply all the other reducers brands for any different execution typologies at manufacturer prices.
We are also in position to design and build adapter flanges to mount new reducers in place of different brand existing ones when delivery time does not allow to wait supply of same brand reducer as existing one.
Together with complete gearboxes, we have the fastest procurement channels on the market for spare parts supply of any gearbox brand.
We have always ready in our stock a complete series of wheel coupling flanges, planetary gear reducer output shafts, bevel gears, motor couplings and all sealing sets for the most popular gear reducers.
LININGS, BLADES AND ARMS FOR SEVERAL BRAND MIXERS
We have the ability to supply the consumables for many types of mixers. We have an internal laser cutting service for HARDOX®500 thicknesses from 10mm to 40mm which allows us to offer very rapid delivery of blades and tiles if they correspond to our multi-brand drawings archive. The mixing arms can be supplied for some models in cast iron, for others in welded execution.
Always ready for delivery we have complete sets of mixing arms for CM mixers from the size of 1.0m3 vibrated up to 6.0m3 vibrated.
With delivery in just 3-4 days we have both the arms and the blades and the linings for CM continuous mixers.
We regularly supply all the accessories and devices for the safe and supervised operation of cement storage silos in concrete mixing plants.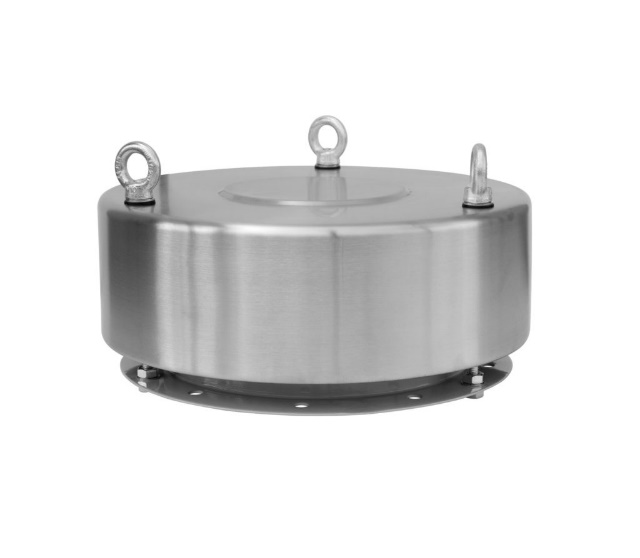 The
CM-VCP
valves are necessary to avoid exceeding the maximum allowable pressure value of the silo during loading and to draw air from the outside where significant depressions are generated inside when the material level drops. They have a flanged execution and are mounted by means of a flanged stub piece supplied and to be welded to silo top cover.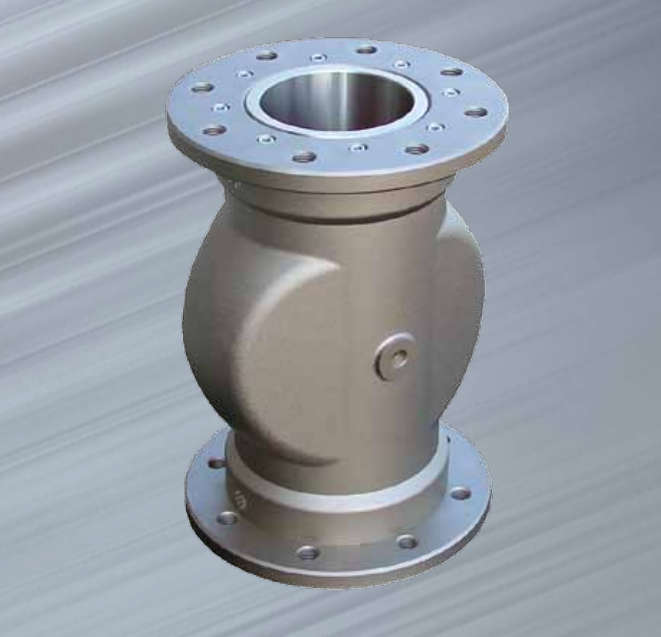 The
CM-VM
deformable tube valves are mounted upstream of the silo loading pipe, are operated pneumatically and are triggered by a special control unit when the maximum setting pressure is reached inside the silo. The deformable tube is made of natural anti-abrasion rubber and has an internal diameter of the same value as the metal one on which it is connected by means of a flange.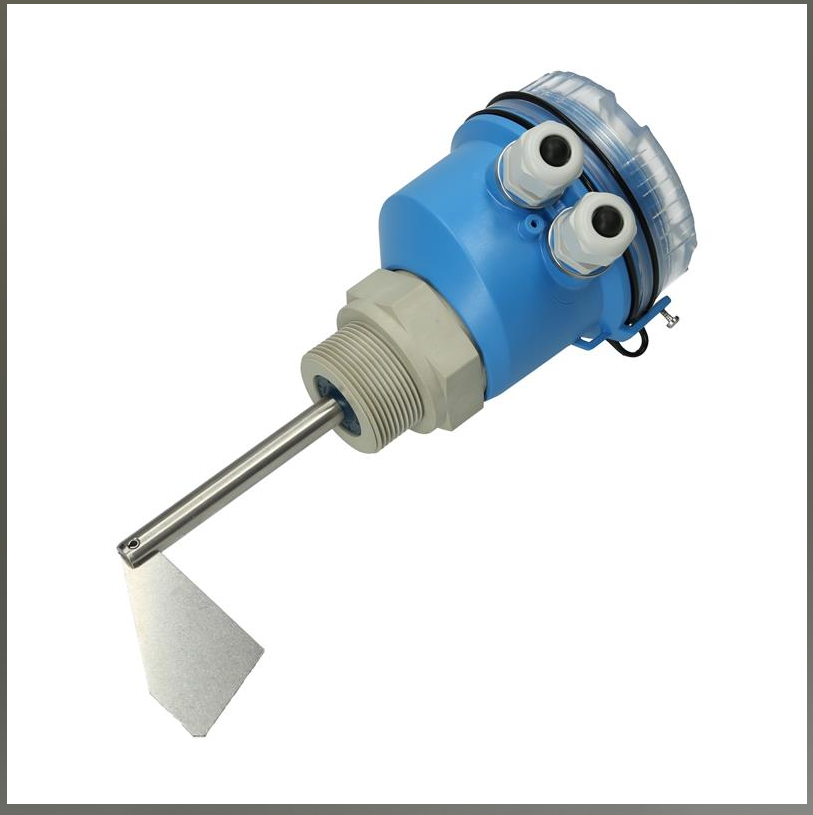 The
CM-ILP
level indicators are mounted at the top and bottom of silos to signal, through the presence or absence of the pallet rotary motion, the achievement of the maximum and minimum level of bulk material. Many versions and adaptations are available for assembly in different points and for different material density values.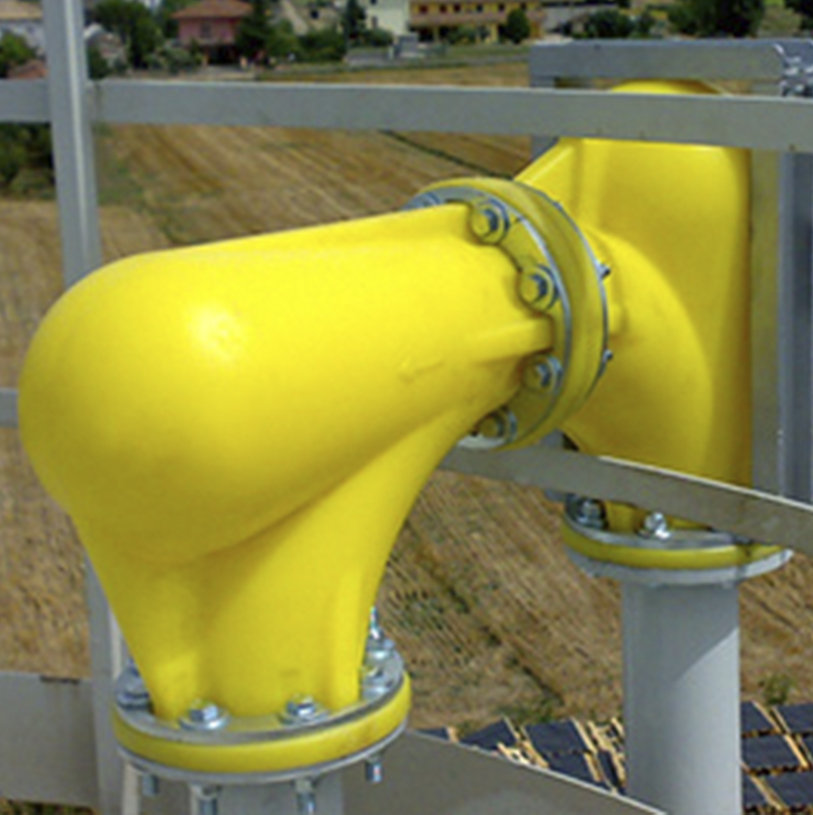 The
CM-EB
anti-abrasive bends are normally assembled to make the 180° connection between the silo loading pipe and the inlet pipe on the silo cover. Technopolymer material and particular execution of internal flow geometry allow the transit of abrasive material with a strong reduction of wear action.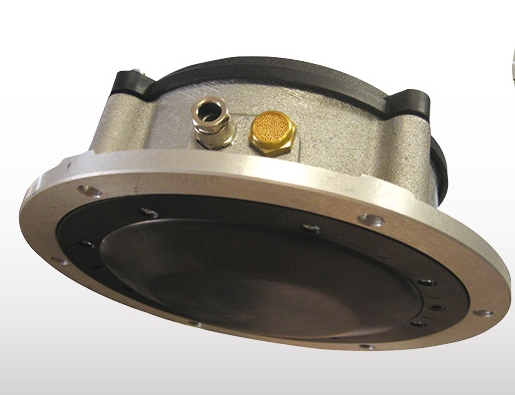 The
CM-MP
pressure gauge via an electronic reader fed by a diaphragm continuously transmits pressure value during silo loading phase and can be coordinated with the system logic to activate CM-VM deformable pipe valve beyond a certain threshold.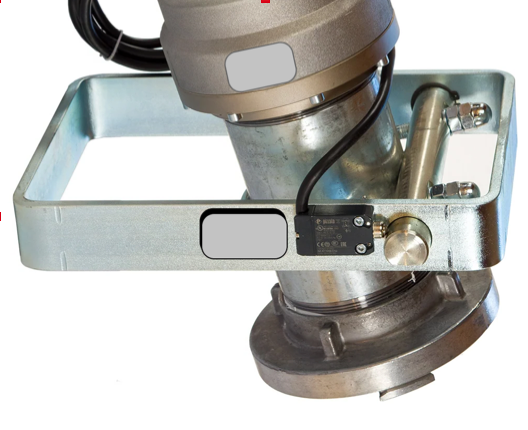 The
CM-KT
connector is a device installed at the inlet of silo loading pipe and signals, by means of a manual lever with piston switch, the connection of delivery pipe from the silo vehicle. Consent for cement transit may remain until an alarm signal is triggered and loading session will be considered concluded when the switch has changed status due to delivery pipe detachment.
RAW MATERIAL DISCHARGE VALVES
We have ready for delivery a large catalog of valves for weigh prehoppers unloading located above the mixer and also for silos and hoppers for holding aggregates.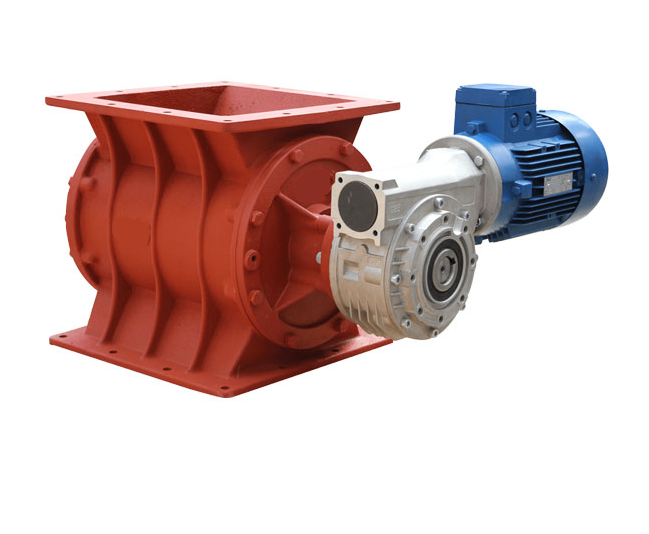 The
CM-RV
ROTARY VALVES flanged execution can be installed for the regulated discharge of cement weighing prehoppers normally used to feed continuous mixers. Through the use of inverter it is possible to modify the unitary weight flow rate for mixtures production with different binder specific content.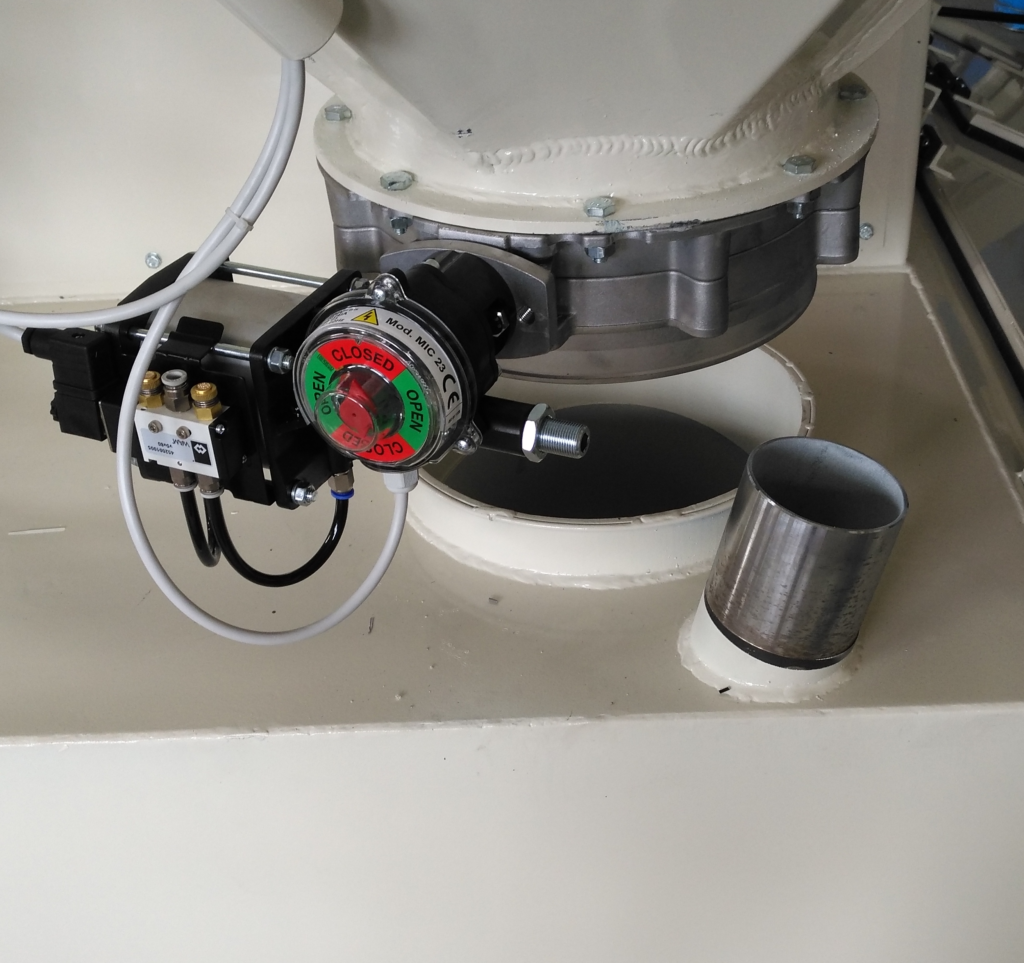 CM-FL
BUTTERFLY VALVES are generally used for emptying cement, microsilica, fly ash and filler weighing prehoppers. Below a certain head are also used for the sealed discharge of water scales. Due to process speed are always used with a pneumatic type actuator and position control microswitch.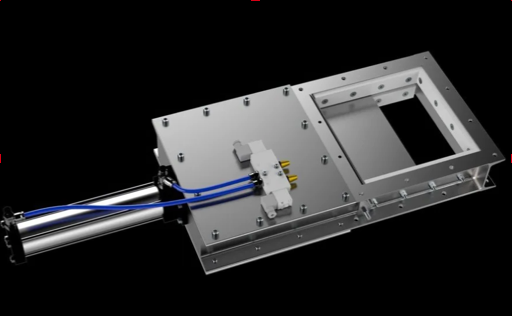 CM-GL
GUILLOTTINE VALVES are normally installed on board aggregates prehoppers when it is necessary to have a completely free discharge area and large dimensions. They can be operated both pneumatically and electrically.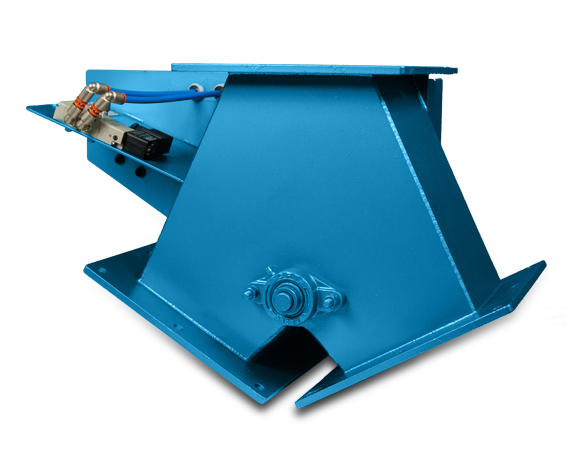 The
CM-DVT
DIVERTER VALVES allow the same cement discharge to be diverted towards two different utilities. Are normally used in CM-MBT plants with cement ByPass function, diverting discharge either inside the mixer or towards the dry loading of truckmixer.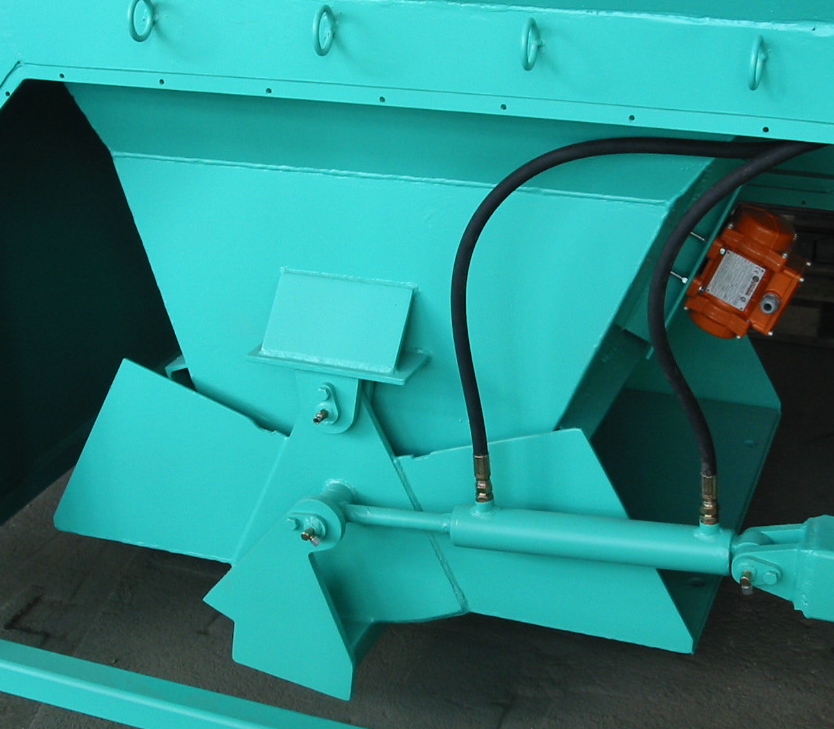 The
CM-PT
DIVERTER DOORS allow to divert the same unloading of aggregates waiting hopper towards two different utilities. Are normally used in CM plants with a ByPass function, diverting the aggregate discharge either inside the mixer or towards the dry loading of the truck mixer.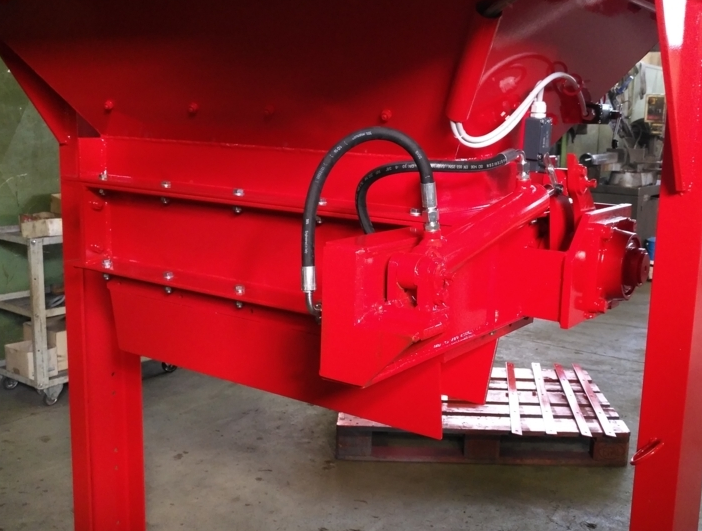 The
CM-BP
PADDLE VALVES are hydraulic operated exploiting the hydraulic unit already on board the mixer and are installed in the flanged discharge section of aggregates prehoppers. Compared to guillottine valves these have a much more robust execution together with a more compact overall geometry.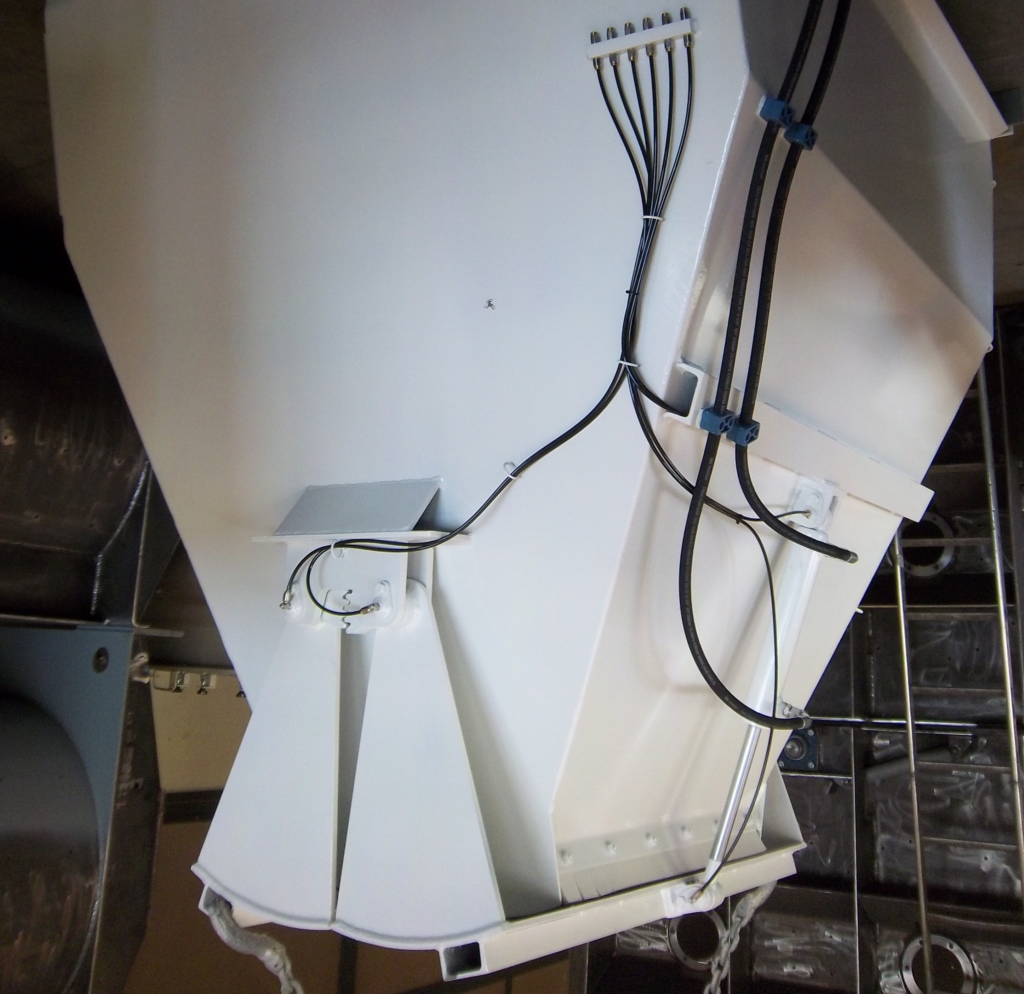 The
CM-BV
DOUBLE VALVE DOORS are used for unloading mixture waiting hoppers located below the mixer and are normally hydraulic operated. In continuous cycle plants, by exercising the buffer function, these hoppers allow the truck exchange at loading point without any production stop.